Parking Pedrocar Cubierto - Aeropuerto
Vehicle
Max height
3 m
Max long
5 m
Max width
2.20 m
EL CLIENTE DEJA EL VEHICULO EN OFICINA Y LO TRASLADAMOS EN BUS A LA TERMINAL O SERVICO DE RECOGIDA/ENTREGA
Échale un vistazo a los servicios extra disponibles, ¡hasta 7 tipos de lavados diferentes!
Si deseas hacer una reserva en la ZONA EXTERIOR: clic aquí
O si prefieres hacer una reserva sin traslado, ni recogidas:
×
We have modified the time of entry to be able to comply with the mandatory advance notice of the parking to reserve.
Parking Pedrocar Cubierto - Aeropuerto
How to access:
Transfer from the parking
Go to the parking lot and park your car. A parking operator will transfer you to the terminal you have indicated in your reservation. Upon your return, you will be picked up at the place you indicate in your reservation.
Vehicle pickup at terminal
Go to the terminal that you indicate in your reservation. A parking operator will be waiting to take your vehicle to the parking lot. Upon return, it will be returned to you at the place of delivery you indicate.
*Más indicaciones en tu justificante de reserva.
Description

of Parking Pedrocar Cubierto - Aeropuerto (Málaga)
Si vas a realizar un viaje desde Málaga o si necesitas un parking en Málaga, en Parkapp te ofrecemos una de las mejores opciones para que dejes el vehículo durante tu estancia fuera. El Parking Pedrocar, ubicado a tan solo 5 minutos del aeropuerto de Málaga, ofrece un servicio profesional a precio muy asequible.
Este parking ofrece multitud de servicios y cuenta con unas instalaciones modernas y muy cuidadas donde encontrarás todo lo necesario para tu vehículo. Ofrecen también diferentes abonos, ideales si buscas un Parking de larga estancia en Málaga. Deja tu coche en las mejores manos y despreocúpate por completo mientras disfrutas de la Costa del Sol!!
Si eres de los que miman su coche, en parking Pedrocar Málaga te ofrecen los servicios de limpieza y lavado más completos para dejar tu coche como nuevo. También ofrece un servicio mecánico de puesta a punto de tu vehículo para seguir con tu viaje.
Con servicio de traslado a la terminal incluido, te llevarán a la T2 del aeropuerto de Málaga. Ya lo sabes, una buena opción si deseas aparcar en Málaga. Reserva parking online con Parkapp y disfruta de los mejores precios, sin comisiones. El precio de la web es el precio final de tu reserva, no cobramos gastos de gestión añadidos!
Characteristics

of Parking Pedrocar Cubierto - Aeropuerto (Málaga)
Plazas para personas con movilidad reducida
Servicios EXTRA: Lavado interior/exterior, mecánica rápida y pre-ITV.
LAVADO INTEGRAL Y TAPICERÍA incluye: Limpieza Integral del Vehículo - Limpieza de toda la tapicería - Limpieza de Alfombras, Esterillas, Luna Trasera, Paneles, Maletero y Techo - Desinfección y Desodorización - Limpieza de Manchas y Polvo Depositado en el Interior.
Abierto 24 horas
Cámaras de seguridad y vigilancia
Cobertura móvil
Necesario dejar las llaves
Servicio de Traslados a Terminal gratuito
interest points

of Parking Pedrocar Cubierto - Aeropuerto (Málaga)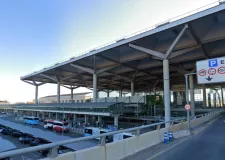  Av. del Comandante García Morato, s/n, 29004, Málaga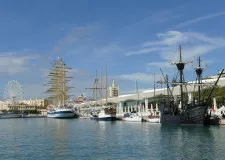  Puerto de Málaga, 29001 Málaga
Parking - Aropuerto de Málaga (5 minutos)
Rreviews

from Parking Pedrocar Cubierto - Aeropuerto (Málaga)
Ali Pourtaheri — in the last week ⭐⭐⭐⭐⭐
I love the service. The nearness to the Terminal, the friendliness of the staff and the price. Would strongly recommend them.

Nahal Fathi — a week ago ⭐⭐⭐⭐⭐
Great service and good location just next to the airport

Godfrey Roylance — a week ago ⭐⭐⭐⭐⭐
I can recommend Parking Pedro - very good service and very helpful (when I didn't know where to pickup)! Excellent service!

inrunfilmaker — 3 weeks ago ⭐⭐⭐⭐⭐
Excellent value. Been using them for years. Always prompt