Parking Sur Málaga - Cubierto
Parking Sur Málaga - Cubierto
How to access:
Transfer from the parking
Go to the parking lot and park your car. A parking operator will transfer you to the terminal you have indicated in your reservation. Upon your return, you will be picked up at the place you indicate in your reservation.
Description

of Parking Sur Málaga - Cubierto (Málaga)
Parking Sur Málaga, empresa pionera en servicio de parking, ofrece un servicio de aparcamiento low cost de corta y larga estancia en el Aeropuerto Costa del Sol de Málaga. Se trata de un recinto privado y cerrado vídeovigilado durante los 365 días del año, las 24 horas del día; por lo que podrás dejar tu coche cómodamente y de forma segura. Este parking ofrece plazas cubiertas para salvaguardar tu vehículo del sol y la lluvia.
No pagues más dinero del necesario por parking en Aeropuerto Málaga, tenemos la opción más económica para que ahorres dinero mientras disfrutas de un servicio profesional. Deja tu vehículo en las mejores manos mientras disfrutas de tu viaje.
El Parking Sur ofrece servicio de traslado desde el parking al aeropuerto, sin esperas. A tu regreso te recogerán y te llevarán al parking para que puedas recoger tu vehículo. Si lo deseas, el parking ofrece múltiples servicios complementarios para cuidad de tu coche. Todos los servicios a tu disposición para cumplir con todas tus necesidades y las de tu vehículo.
Reserva parking online en Málaga con Parkapp. ¡Ahorra tiempo y dinero!
Characteristics

of Parking Sur Málaga - Cubierto (Málaga)
Plazas para personas con movilidad reducida
Servicio de lavado exterior e interior (selecciona Servicio extra)
Servicio de mecánica rápida
24 horas
Cámaras de seguridad
Plazas Cubiertas
Cobertura móvil
Internet
Apto para motos
Traslado GRATUITO al aeropuerto y viceversa.
interest points

of Parking Sur Málaga - Cubierto (Málaga)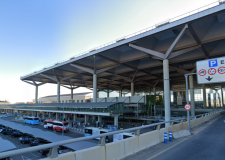  Av. del Comandante García Morato, s/n, 29004, Málaga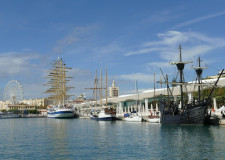  Puerto de Málaga, 29001 Málaga
- Aeropuerto Costa del Sol de Málaga - 6 minutos en coche