Parking Sur Express Cubierto - Aeropuerto Málaga
Vehicle
Max long
5 m
Max width
3 m
El parking tarifica por día natural (el precio se ajusta al número de días)
En este parking no se aceptan caravanas ni furgonetas de gran envergadura.
Parking Sur Express Cubierto - Aeropuerto Málaga
How to access:
Vehicle pickup at terminal
Go to the terminal that you indicate in your reservation. A parking operator will be waiting to take your vehicle to the parking lot. Upon return, it will be returned to you at the place of delivery you indicate.
Llama al teléfono del parking que aparece en tu justificante de reserva 15 minutos antes de tu llegada a la Terminal.
La recogida y entrega del vehículo se efectuarán en el Parking Express del aeropuerto, columna nº10
Llama al mismo teléfono a vuestra llegada una vez tengaís las maletas y estéis en la planta 2 (salidas)
Description

of Parking Sur Express Cubierto - Aeropuerto Málaga (Málaga)
Estás buscando parking en Aeropuerto Málaga barato? Tenemos lo que estás buscando! El mejor precio para largas estancias, ahorra dinero y deja tu coche en las manos de los mejores profesionales.
Situado a tan solo 4 minutos en coche del Aeropuerto de Málaga Costa del Sol, el parking Sur Express Málaga ofrece los mejores servicios para tu estancia. Un parking 24 horas, completamente vigilado y cubierto, con servicio de recogida y entrega de tu vehículo en la terminal y con servicio técnico para poner a punto tu coche para continuar el viaje a tu regreso.
Deja tu vehículo en Parking Sur Express y despreocúpate por completo. Disfruta de tu viaje: a tu llegada un operario estará esperándote con tu coche en perfecto estado, no tendrás que esperar ni un segundo! Reserva parking online con Parkapp y asegúrate el mejor precio para el mejor servicio.
Characteristics

of Parking Sur Express Cubierto - Aeropuerto Málaga (Málaga)
Entrega y recogida en la terminal
Personal de seguridad
Cámaras de vigilancia
Recinto privado cerrado
Parking descubierto
Accesos adaptados para minusválidos
Abierto 24h
interest points

of Parking Sur Express Cubierto - Aeropuerto Málaga (Málaga)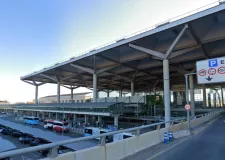  Av. del Comandante García Morato, s/n, 29004, Málaga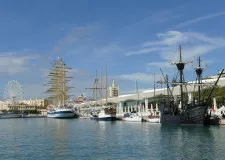  Puerto de Málaga, 29001 Málaga
A continuación, te indicamos los lugares de interés más cercanos al parking, calculados en minutos andando desde la entrada principal: