En este parking es obligatorio pagar un plus de nocturnidad en el parking (dinero en efectivo)
Para reservas cuyo check-in o check-out sea entre las 23:00 - 1:00 tendrán que abonar 5€
Para reservas cuyo check-in o check-out sea entre las 1:00 - 5:00 tendrán que abonar 10,00€
Luxu Parking
LuxuParking 7 días
30,00€
How to access:
Vehicle pickup at terminal
Go to the terminal that you indicate in your reservation. A parking operator will be waiting to take your vehicle to the parking lot. Upon return, it will be returned to you at the place of delivery you indicate.
Description

of Luxu Parking (Málaga)
Oferta Parking Aeropuerto Málaga Barato!!
Luxu Parking brinda un servicio VIP de parking en el Aeropuerto de Málaga - Costa del sol con servicio de recogida y entrega gratis, además de un lavado en cada estancia GRATIS. Rápido, seguro y sin complicaciones.
Aparcamiento de corta y larga estancia en el Aeropuerto de Málaga. Luxu Parking dispone de 2000 plazas vigiladas durante las 24 horas mediante cámaras de seguridad y vigilante. Viaja tranquilo, tu vehículo estará en las mejores manos. El lujo está al alcance de todos.
Characteristics

of Luxu Parking (Málaga)
Servicios extra: lavado, reparación y tintado de cristales
Abierto 24 horas
Plazas cubiertas y exteriores
Servicio de recogida y entrega en el propio Aeropuerto de Málaga GRATIS
Lavado integral GRATIS en cada estancia

En este parking es obligatorio pagar un plus de nocturnidad en el parking (dinero en efectivo)

Para reservas cuyo check-in o check-out sea entre las 23:00 - 1:00 tendrán que abonar 5€
Para reservas cuyo check-in o check-out sea entre las 1:00 - 5:00 tendrán que abonar 10,00€
interest points

of Luxu Parking (Málaga)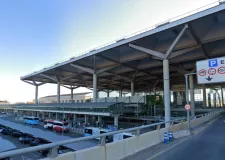  Av. del Comandante García Morato, s/n, 29004, Málaga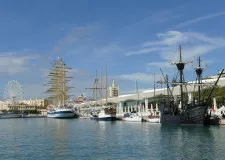  Puerto de Málaga, 29001 Málaga