Parking Estación María Zambrano SABA
Reserva máxima de 31 días naturales (la reserva se aplica por número de días)
Cancelación gratuita hasta 24 horas antes del inicio de la reserva.
Modificaciones en tu reserva hasta las 20:00 del día anterior a la entrada.
×
We have modified the time of entry to be able to comply with the mandatory advance notice of the parking to reserve.
Parking Estación María Zambrano SABA
Tarifa Weekend 1 día
11,15€
Tarifa Weekend 2 días
22,30€
Tarifa Weekend 3 días
33,45€
How to access:
Pick up a ticket
Pick up a ticket to enter the parking lot and present it with the reservation voucher in the control cabin.
Si tienes un dispositivo Via T en tu vehículo desactívalo antes de acceder para evitar un cobro duplicado.
Description

of Parking Estación María Zambrano SABA (Málaga)
Tanto si buscas aparcar en el centro de Málaga y visitar la ciudad como si tienes un viaje en tren y necesitas dejar tu coche en un lugar seguro, el Parking Estación María Zambrano del grupo SABA es tu mejor opción. Situado en un lugar estratégico de la ciudad, podrás visitar los lugares más emblemáticos de Málaga caminando, deja tu vehículo en el aparcamiento y disfruta de esta hermosa ciudad.
Situado en la explanada de la estación AVE de Málaga, es un parking 24 horas para que puedas disfrutar de sus instalaciones en cualquier momento y equipado con los mejores servicios. Nuestro compromiso es facilitar al máximo tu aparcamiento y la experiencia de tu viaje.
Se trata de un parking subterráneo, una forma fácil y segura de dejar tu coche en manos de los mejores profesionales, con un sistema de videovigilancia y con una amplia oferta de servicios y productos que satisfarán todas tus necesidades.
Characteristics

of Parking Estación María Zambrano SABA (Málaga)
Cámaras de seguridad
Plazas para Personas con Movilidad Reducida
Horario 24 horas 
Servicio de lavado
Accesos ilimitados
interest points

of Parking Estación María Zambrano SABA (Málaga)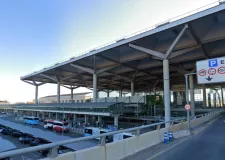  Av. del Comandante García Morato, s/n, 29004, Málaga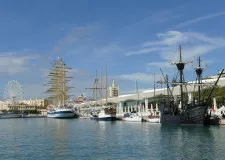  Puerto de Málaga, 29001 Málaga