Reserva máxima de 31 días naturales.
Cancelación gratuita hasta 24 horas antes del inicio de la reserva.
Modificaciones en tu reserva hasta las 20:00 del día anterior a la entrada.
×
We have modified the time of entry to be able to comply with the mandatory advance notice of the parking to reserve.
Parking Pl. Palloza SABA
Tarifa Multidía Diurno
0€
How to access:
template-ticket
Si tienes un dispositivo Via T en tu vehículo desactívalo antes de acceder para evitar un cobro duplicado.
Description

of Parking Pl. Palloza SABA (La Coruña)
En el aparcamiento Plaza Palloza ya tienes tu plaza si reservas online.
Parking Pl. Palloza se encuentra junto a la Plaza de la Palloza de A Coruña, próximo a la Casa de las Ciencias y muy cerca del Puerto de A Coruña.
Este aparcamiento permanece abierto todo el día, por lo que no existe ningún límite para entrar o salir del parking durante los 2 días mínimos que dura la reserva. Las plazas del parking están cubiertas y cuenta con cámaras de vigilancia para que haya la máxima seguridad posible.
Characteristics

of Parking Pl. Palloza SABA (La Coruña)
24 horas
Plazas cubiertas
PMR
Cámaras de seguridad
Entradas y salidas ilimitadas durante la duración de la reserva
interest points

of Parking Pl. Palloza SABA (La Coruña)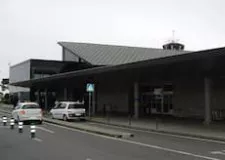  Av. Hermida, 15174 Rutis, A Coruña
A continuación, te dejamos una pequeña lista con lo más interesante que hay cerca del aparcamiento:
Transporte Urbano
Las paradas de bus más cercanas al aparcamiento:
P. Rivera, Palloza - 1, 1A, 2, 2A, 5, 17 (140m)
Av. Ejército, C. Mor - 1, 17, 21, 23, 23A (180m)