Parking Orzan Riazor Coruña
Parking Orzan Riazor Coruña
How to access:
Pick up a ticket
Pick up a ticket to enter the parking lot and present it with the reservation voucher in the control cabin.
Description

of Parking Orzan Riazor Coruña (La Coruña)
Parking en el Estadio Riazor de A Coruña (en Avda. Buenos Aires, s/n).
El Parking Orzán Riazor de Coruña se encuentra a tan solo 4 min caminando de la Ciudad Deportiva de Riazor y a 1 min de la Playa Riazor. Con tu reserva aseguramos tu plaza en el parking para que puedas asistir a los partidos que se disputan en el estadio del Deportivo y además, visitar las zonas turísticas de la Coruña, ciudad conocida por sus vistas y su historia.
Characteristics

of Parking Orzan Riazor Coruña (La Coruña)
Horario 24H
Entradas y salidas ilimitadas
Parking subterráneo
Cámaras de seguridad
interest points

of Parking Orzan Riazor Coruña (La Coruña)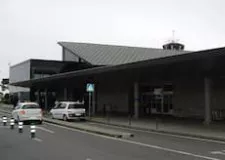  Av. Hermida, 15174 Rutis, A Coruña
¿Qué hacer en Coruña? - Puntos de interés cercanos al parking:
Parking Estadio de Riazor - a 4 min caminando
Parking Playa de Riazor - a 1 min caminando
Parking Casa de las Ciencias Coruña - a 10 min caminando (1 km)
Parking Paseo das Pontes (jardines) - a 8 min (800m)
Parking La Rosaleda (jardines) - a 10 min caminando (1km)
Parking MUNCYT - Museo Nacional de Ciencia y Tecnologia - a 13 min (1,2km)
Parking Club Naútico Coruña - 15 min caminando (1,5km)
Parking Domus Coruña - 20 min (1,7 km)