Reserva máxima de 31 días naturales.
Cancelación gratuita hasta 24 horas antes del inicio de la reserva.
Modificaciones en tu reserva hasta las 20:00 del día anterior a la entrada. 
×
We have modified the time of entry to be able to comply with the mandatory advance notice of the parking to reserve.
Estación A Coruña SABA
How to access:
Pick up a ticket
Pick up a ticket to enter the parking lot and present it with the reservation voucher in the control cabin.
Description

of Estación A Coruña SABA (La Coruña)
El parking Estación A Coruña está situado en la calle Joaquín Planelles Riera, en la propia estación de tren de A Coruña; muy cerca también del colegio público Wenceslao Fernández Flórez, a menos de 100 metros.
La estación de autobuses de A Coruña se encuentra a tan solo 10 minutos andando desde el parking. 
La parada de autobús para ir al Aeropuerto de A Coruña, en la Av. Alcalde Alfonso Molina, está situada a otros 10 minutos. Aparcamiento idóneo para largas estancias.
Characteristics

of Estación A Coruña SABA (La Coruña)
Abierto 24 horas, 365 días al año.
Accesos ilimitados.
interest points

of Estación A Coruña SABA (La Coruña)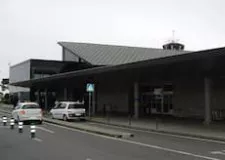  Av. Hermida, 15174 Rutis, A Coruña
Transporte urbano
El parking Estación A Coruña tiene cerca las siguientes paradas de autobús urbano:
PARADA 119 EEEF Glorieta: líneas de autobús 5, 12A, 14, 20 - 150 m (2 min)
PARADA 264 Rd. Out. J. Panells: líneas de autobús 14 y 22 - 170 m (2 min)
PARADA 101 Gral. Rubín: línea de autobús 12A -  240 m (3 min)
PARADA 256 Sardiñeira: línea de autobús 11 - 210 m (3 min)